Do you feel confused, overwhelmed, and lost about your fertility?
Introducing the Fertility Foundations Program™ – the easy to follow natural preconception course for couples wanting to conceive.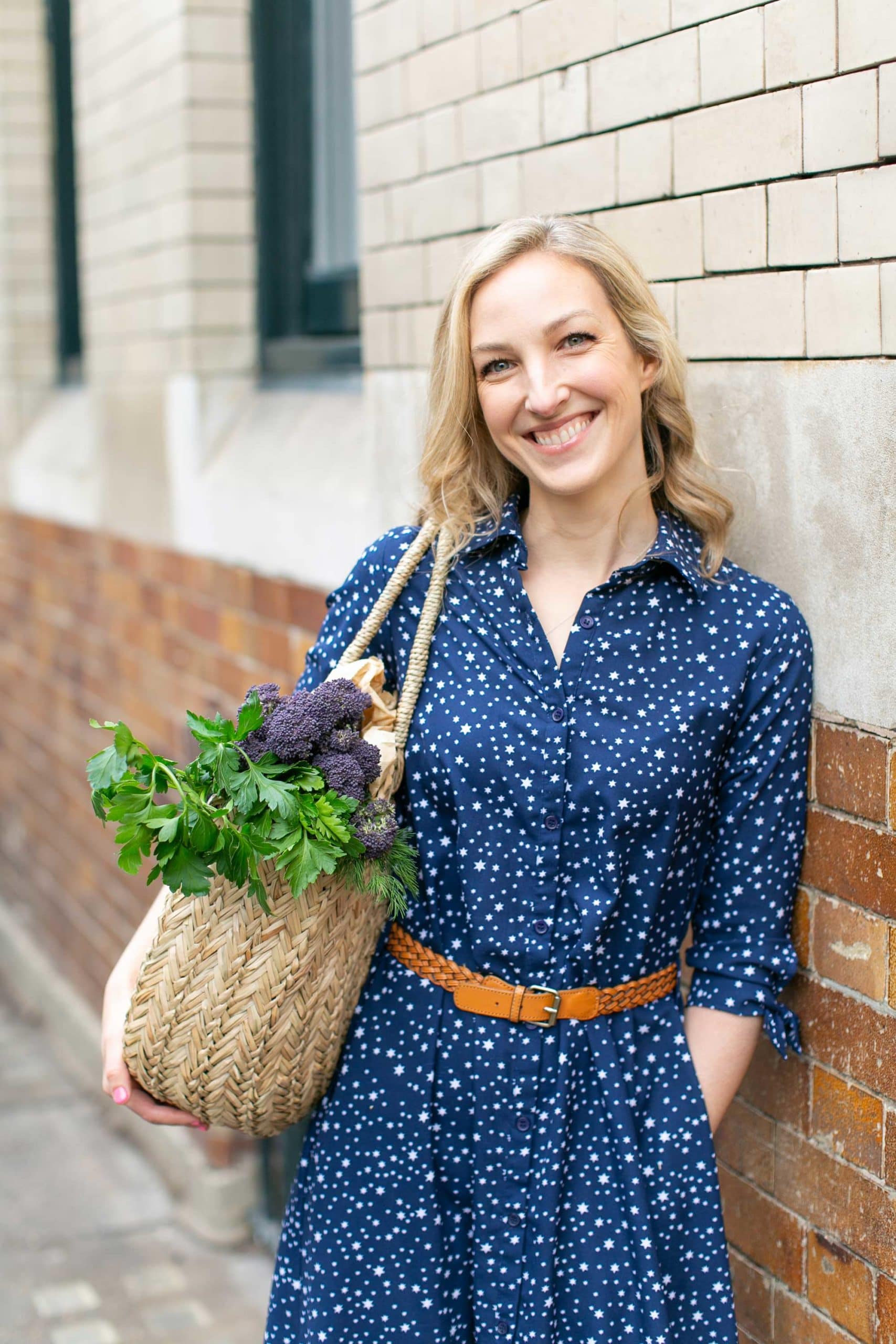 YOU HAVE MORE POWER OVER YOUR FERTILITY THAN YOU HAVE BEEN LED TO BELIEVE.
Even if you have a specific health condition that is affecting your ability to conceive, there are things you can do to imporve the quality of your eggs and sperm. Your diet and lifestyle during the three months prior to conception are proven to be key to your rates of pregnancy success.
The Fertility Foundations Program is my invitation to you to return to your most fertile self with my tried and tested strategies which have worked time and time again. It's a step-by-step roadmap based on my 1:1 clinical work, but at a fraction of the cost. Join all of those couples who have found themselves with a positive pregnancy test following my course.
"I honestly didn't expect to learn so much, the weekly videos were jam packed and so interesting but also easy to follow. I have lost a stone (without 'dieting'), my skin has improved and my periods are more regular. I now feel very sure that I am doing everything that I can to improve our chances of a successful pregnancy." – Chloe
This program is for you if…
You've been diagnosed with unexplained infertility, and you want to understand how you can take charge of your fertility.
You've been told IVF is your only option and you want to maximise your chances of success.
You want to try a natural approach to optimising egg and sperm health, while preparing the body for a healthy pregnancy before embarking on IVF.
You have experienced one or more unexplained miscarriages and you want to reduce the risk of this happening again.
You feel lost and want to take back control of your fertility with a healthy lifestyle.
You are fed up with all the confusing messages about the best food, diet and lifestyle to prepare for a healthy pregnancy. 
You've toyed with the idea of working with a fertility nutritionist but you're not ready to invest right now. 
You would like to have guidance from a trusted expert and support from a safe community of others.
What the fertility Foundations Program™ looks like
The course is a step-by-step roadmap covering all my tried and tested strategies that work time and time again. Each week a new module is unlocked in your membership portal, with a video masterclass and handouts to support the weekly learning topic. I also host a weekly live Q&A so you can study at your own pace.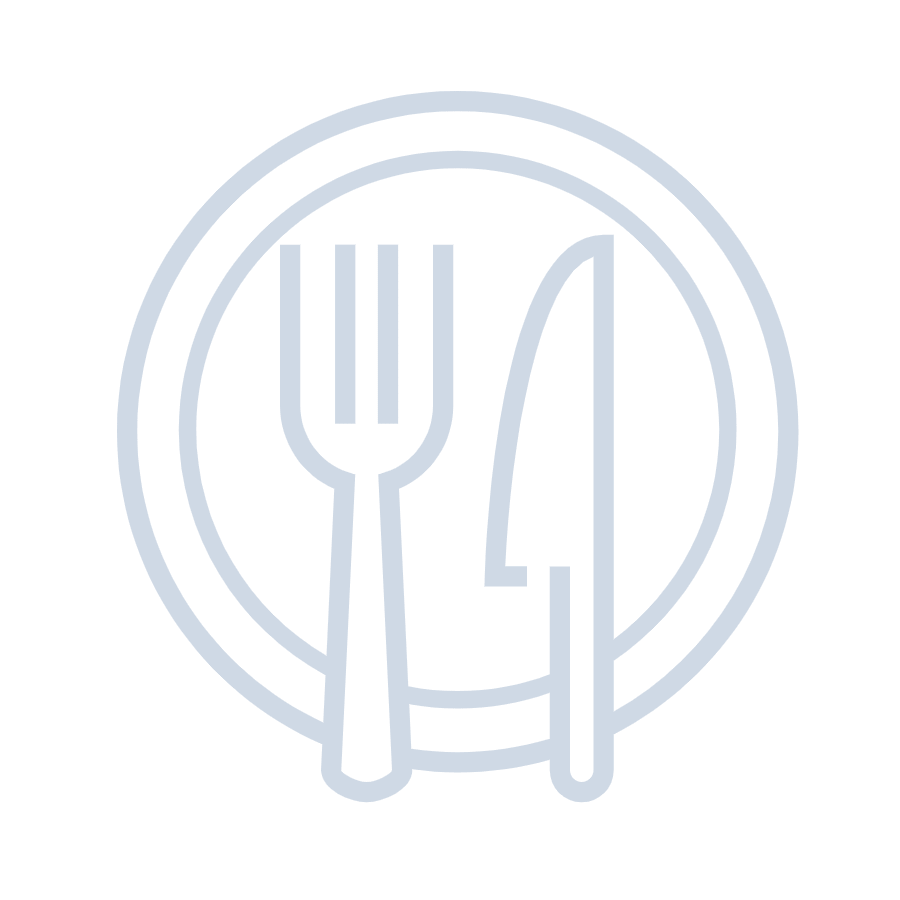 Nourishment
Every time you put food on your fork is an opportunity to impact your fertility in a positive way. Learn what to eat, what to avoid and how best to balance your meals. My approach is simple and achievable for everyone.
Lifestyle
We cover sleep, exercise and toxic load. You will learn the best habits for fertility, where toxins are hiding and how to detoxify your body and home safely and effectively. supplements
There are some very poor quality products on the market and it's important to have only the most effective and 'clean' formulations when you're trying to conceive. We cover what supplements you need, which ones to avoid and you have access to discounts from my preferred online stores (UK based).
Weekly Live Q&A
This is not a course which leaves you with a load of videos to watch and questions unanswered. I will be live in the closed Facebook group answering your questions about the course teachings, and each time the doors open to enrolment you will be able to come back and join these sessions again.
Private Facebook Group
Feel supported by a like-minded community, all going through the course together.  You can share your story, connect with others, and find support in an exclusive Facebook group.  Making lifestyle changes is easier in a group setting.
Printables & Discounts
As a course member you have discounted rates for all my other courses and services, including 1:1 consultations. You will also have access to a library of handouts, printouts and support sheets to help you apply what you are learning in real life.
What previous course members have to say
"Well I guess I better join the club! 5 weeks and 2 days here! Super early days so very cautious but trying to enjoy it! Well done Sandra! 
"Hi Sandra, I just wanted to let you know that I am 21 weeks pregnant with a little boy! Dreams do come true! Thank you for your advice this year. Best wishes!"
"I'm delighted to say that I got a positive test result this morning :). So firstly thanks for all your guidance."
"Hi Sandra, I just wanted to let you know I'm now 9 weeks pregnant :). Thank you so much for all your help and advice. We are over the moon."
GET INSTANT ACCESS TO THE FERTILITY FOUNDATIONS™ PROGRAM NOW!
This is everything you'll get inside the Fertility Foundations Program:
Five modules covering everything you need to know about natural strategies to improving your fertility.
Each module is delivered via recorded masterclasses, worksheets, shopping lists and supporting printables
Supplement recommendations for you and your partner
Private Facebook community providing group support and accountability
Exclusive discounts on supplements and my services
Lifetime access to all masterclasses and supporting documents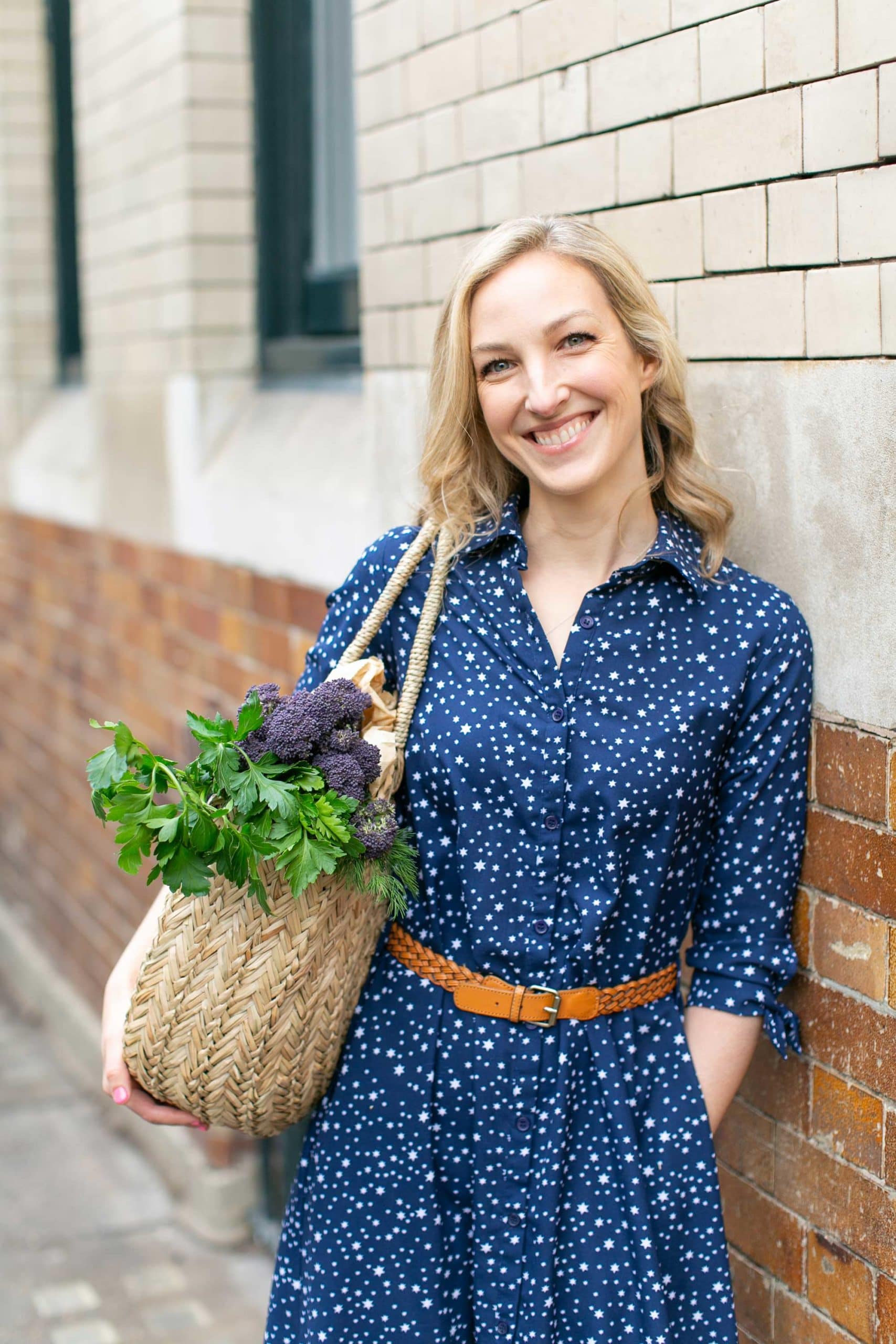 REGISTERED NUTRITIONAL THERAPIST FDSC, DIP ION, MBANT, MIFM
I'm a Nutritional Therapist, Functional Medicine practitioner, Coach and Hypnotherapist. I qualified as a Nutritional Therapist 11 years ago, and my special interest has always been fertility and hormones. I've gone on to add to my nutrition qualification with therapies such as Functional Medicine, coaching and hypnotherapy to provide a unique mind-body approach to fertility. For the past decade I have been helping countless couples have the healthy family they always wanted. Through my work I have been able to develop a signature process that helps overcome the underlying fertility issues in ways which conventional medicine does not address.
I am a Swede now living in the UK with my husband and 3 children. Over the years I've been on my own journey into motherhood which has been a steep learning curve about all aspects of fertility, pregnancy and postpartum health. However, the greatest learning has been from having helped all of the couples I have worked with to date in my clinic and understanding their unique challenges.
In this course I share the same process that I have been using in my clinic for the last decade. In my opinion, everybody should address their nutrition and lifestyle before trying for a baby, and certainly before embarking on IVF. The side effects are only beneficial and range from better energy, clearer skin, weight loss, and better long term health – apart from the obvious being a healthy pregnancy, mother, baby and ultimately the entire family. I created this course in order to help more couples than I'd ever be able to do in clinic.
"Hi Sandra! I've got some very exciting news…we've got a few BFPs!! Early days but I truly believe that it's going to work this time. The supplements and advice that you have during the course was of no doubt a huge help!!! On cloud 9 at the moment xx"
"What lovely news…I am 11 weeks today, I hope, like you still very anxious about what's going on in there…but you've got to believe and enjoy it. This is the furthest I've got and it's since being a part of this group."
"Thank you so much for offering this course Sandra! Not only do I feel fantastic, but I've also been able to stop taking the Metformin. A massive win! Thank you!"
"Sandra, it was recommended by the consultant we saw at St Mary's because I have pcos and I have always struggled to lose weight. So I was going to slimming world and taking the Metformin and having zero success. I stopped going to slimming world, started your course, and hey presto my body is doing what it needs to do!"
HERE'S WHAT MODULES WE COVER INSIDE THE COURSE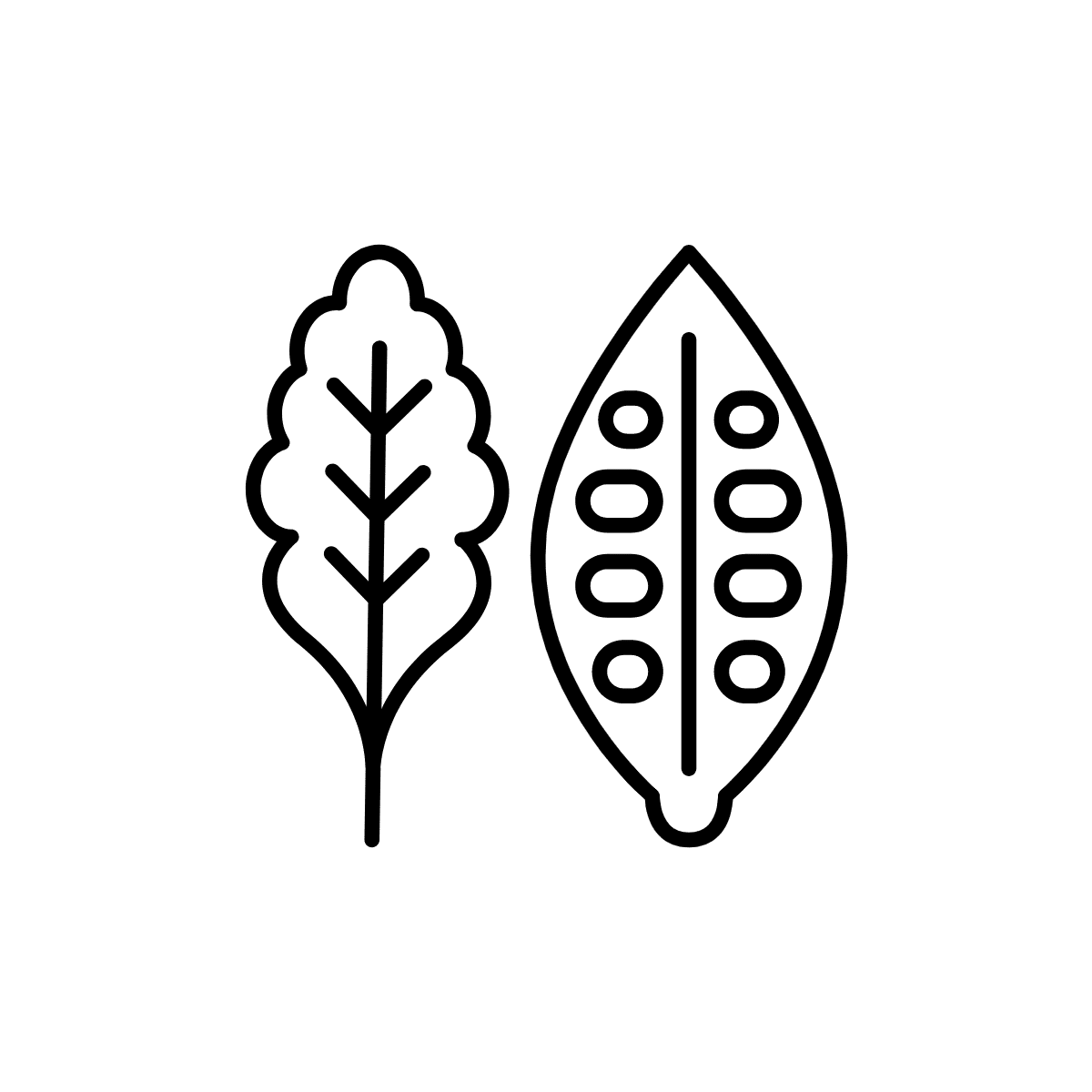 food
What to eat more/less of. Simple strategies which are achievable with a busy lifestyle.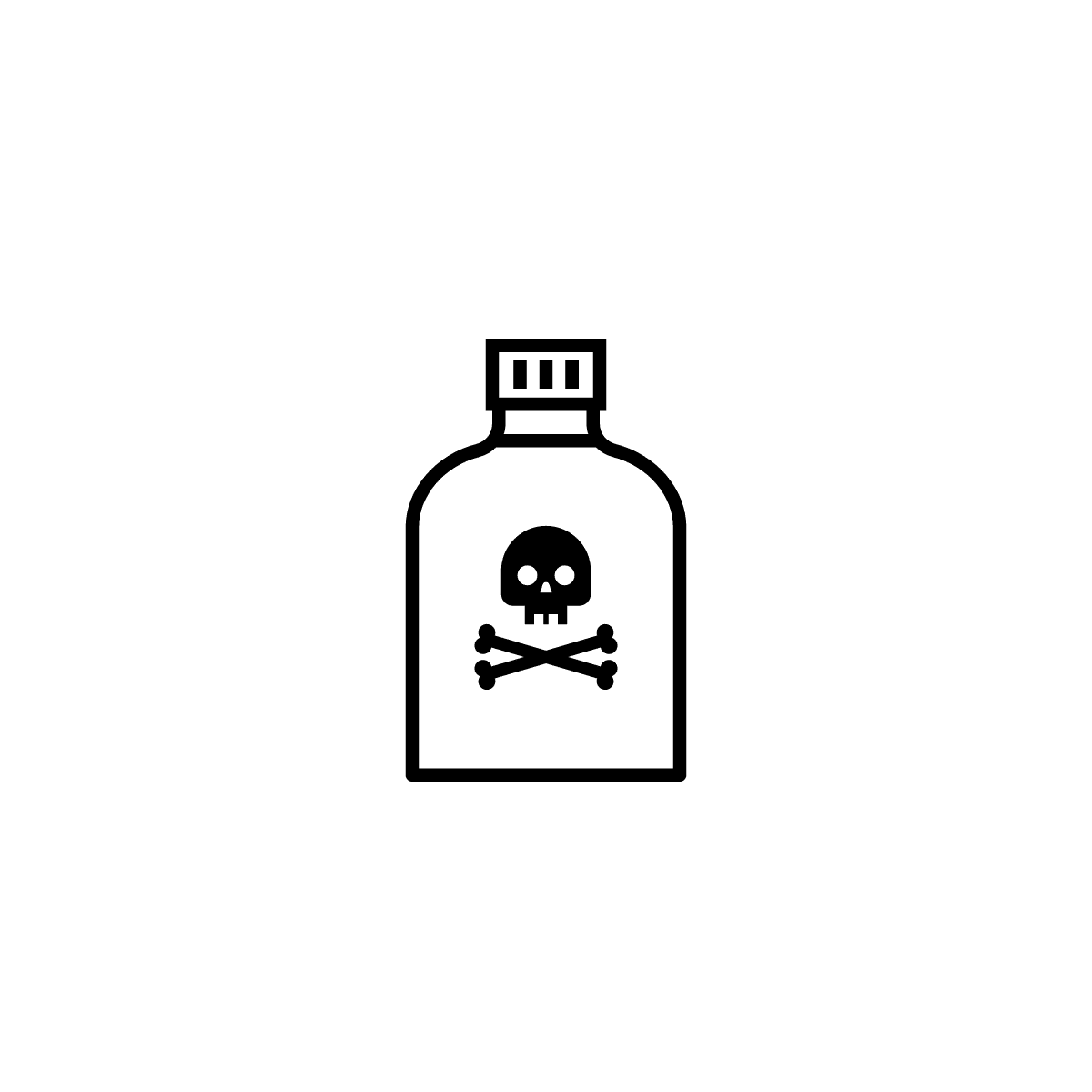 toxins
How to avoid them, how to improve your detox potential, and why this is crucial for your fertility.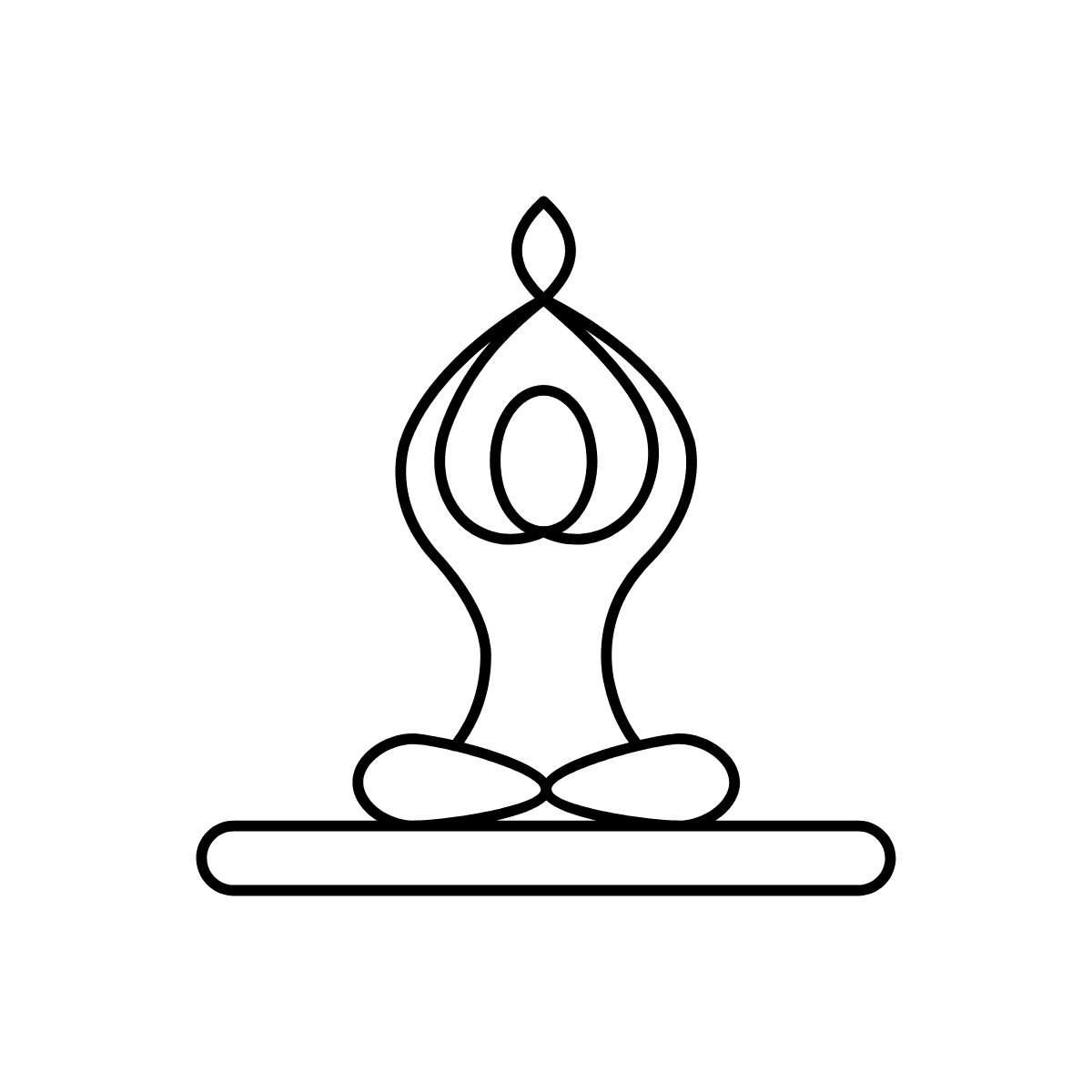 Lifestyle
Stress, exercise, sleep and mindset strategies to improve your fertility and what to avoid.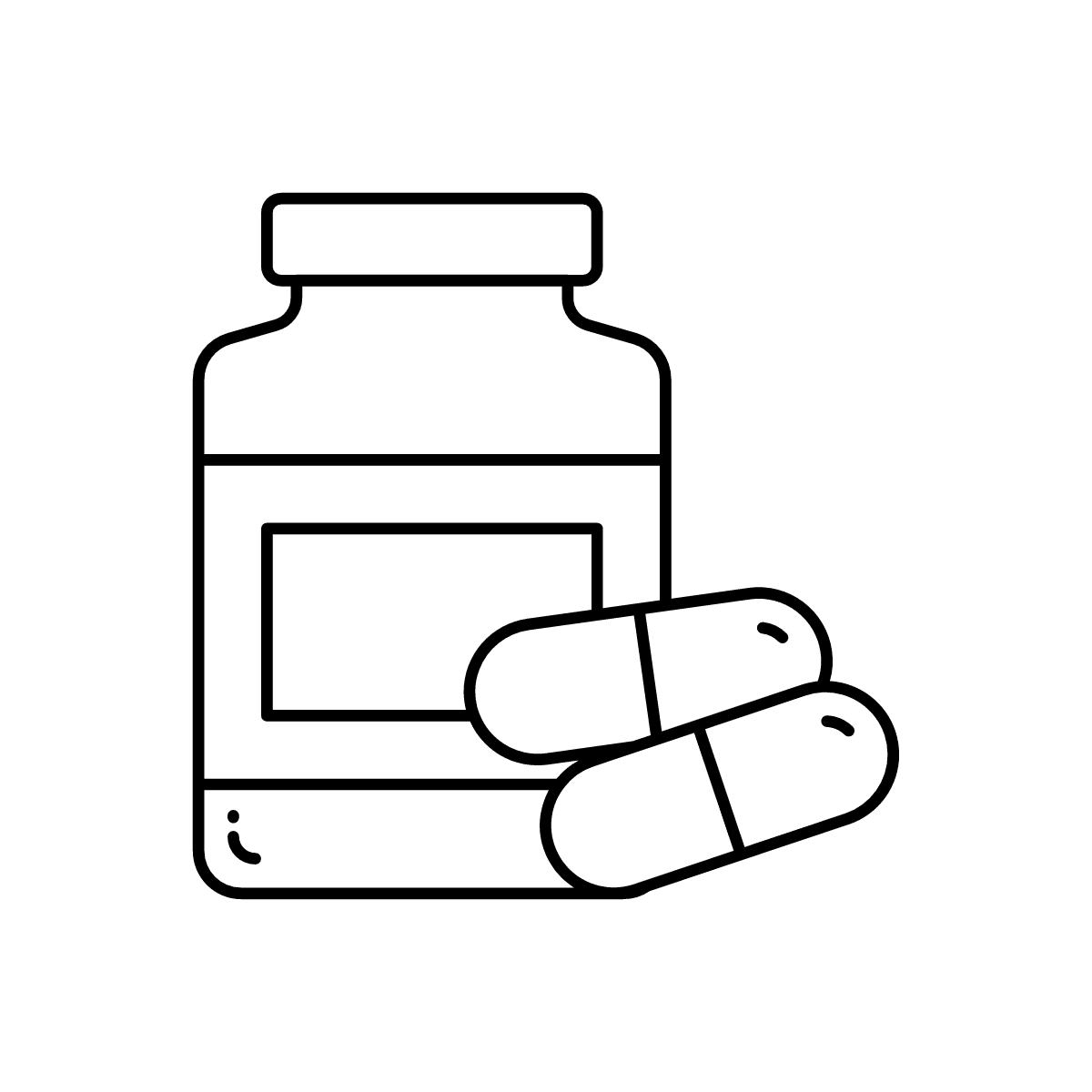 Supplements
The most important supplements for male and female fertility, which ones are a waste of money or possibly even harmful. I share my favourite brands and you will have access to  discounts too.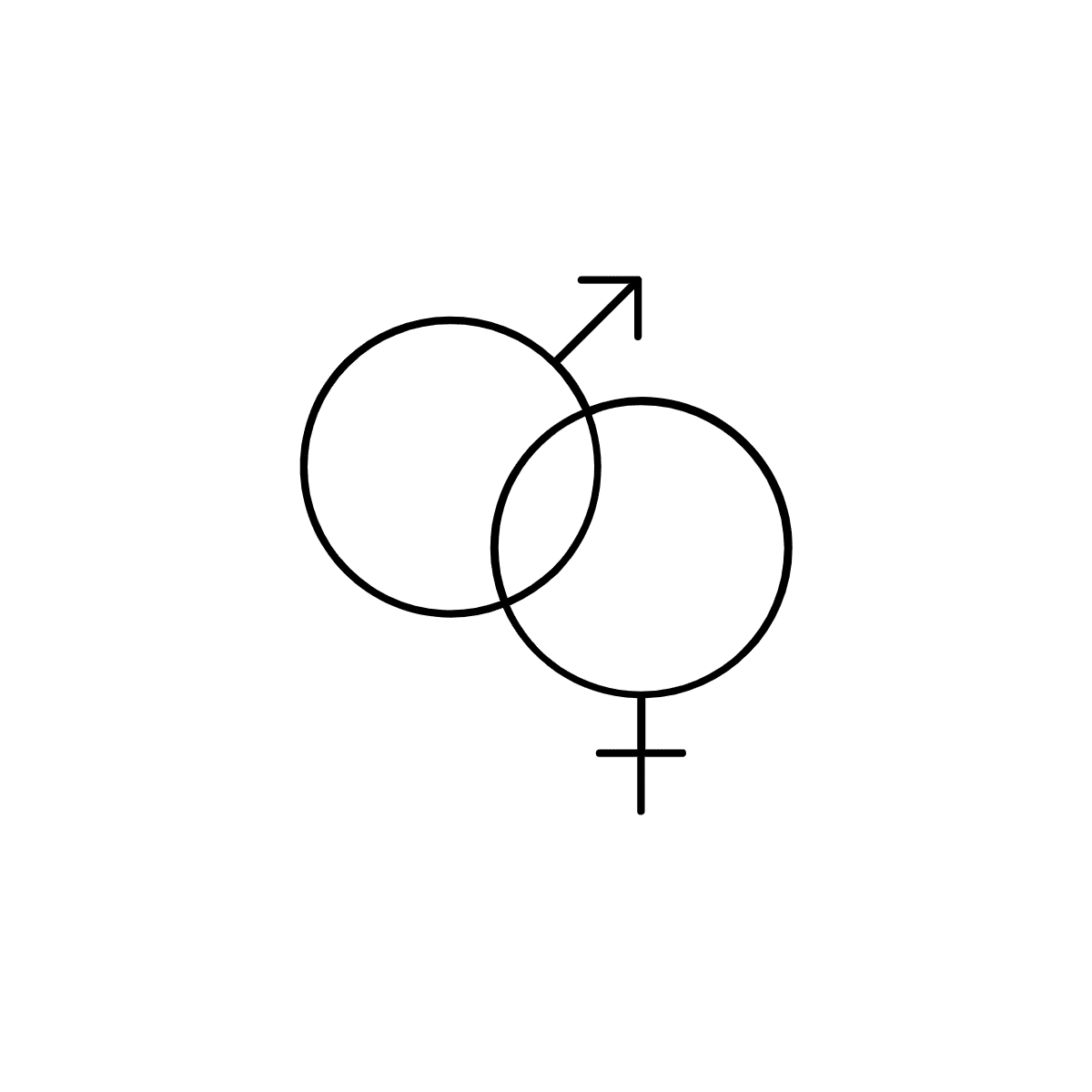 Male/Female specific masterclasses
Why vaginal health is essential to a healthy conception and pregnancy, and best ways to optimise this. We also cover specific investigations into male fertility for those who want to take this one step beyond what has already been covered during previous weeks.
how you will feel after completing the program…
'Before joining the course I had started working with another practitioner. I was feeling very vulnerable and raw from my recent ectopic, and I was emotionally not in such a good place. Working through the course I felt more positive, and enjoyed sharing the information I learned with my husband. It helped to bring him into the experience of the fertility journey, and not feel like it was all about me. Beforehand, I had the knowledge but I didn't feel supported, or positive. I felt supported by Sandra, and I was so grateful that Sandra was responsive and present throughout. Mentally and emotionally, having this weekly check-in was perfect for me.
I loved working with Sandra. My partner watched and listened to some of the sessions but not all, but it enabled lots of conversation around how we could support ourselves, so it was great in facilitating dialogue. I find Sandra to be authentic, caring, respectful, responsive and always available – and sensitive to the emotional and psychological aspects of the journey. 
Since doing the course, I: 
– Have naturally lost weight
– Have great skin
– Periods have regulated – I used to ovulate too late in the month, now periods are regular and I have very little or no PMT or pain.
– I feel calmer and more supported
– Trusting in the process
Most of all I feel supported, and I feel more confident that all the changes I am making are having a big impact. I feel more empowered, definitely have a better connection with myself, and I feel good about the dietary and lifestyle changes. 
I am very much the type of person who absorbs lots of information about different diet and lifestyle approaches and recommendations, and it's such a relief to have someone to go to for knowing the right way that is good for me. Without a doubt I would highly recommend the course! Best investment!' 
– Raj, Germany
'Before working with Sandra I was trying to get pregnant for 2 years, I had tried most things, including working with another nutritional therapist.  I was at a point where IVF was becoming a last resort scenario and deep down knew that I didn't need to go down that route.  I just needed that last push and knew Sandra was the right person. 
Because I had invested a lot of money in nutritional therapy before, I was cynical if this would work. However, after reading about Sandra it was clear this was different. I was very clear in my head that this would not be wasted money and had to go for it. Sandra was so quick to respond to any questions and made you feel reassured the whole time. 
I was so lucky to find myself with a positive pregnancy test. The combination of the work with Sandra and myself feeling more empowered and letting go, allowed my body to relax and achieve what I needed to do. 
The knowledge I have learnt is invaluable. To anybody thinking of joining Sandra's course I would say go for it – you have nothing to lose and everything to gain. Sandra went above and beyond what I thought I would learn each week' 
– Erika, Muswell Hill
FAQ
Here are answers to some frequently asked questions:
HOW MUCH TIME WILL I HAVE TO DEDICATE TO THE COURSE?
The videos are around 1 hour long each week, and the weekly Q&A is also one hour.
WHAT IF I MISS THE WEEKLY LIVE Q&A?
Don't worry. You will be able to post your questions in the Facebook group ahead of the call, for me to cover in the live Q&A. The Q&A is recorded so that you can watch this back at a later date.
CAN I GET A REFUND?
Over the years I have found that those who make the commitment and go 'all in' to making changes are the ones that get the best results. Therefore, I have decided not to offer refunds.
WHEN DOES IT START?
The next course is starting soon, join the waiting list and be first to know when the doors are open. The first module is made available to you as soon as the course starts . After that a new module is unlocked every seven days. The live Q&A's are held weekly in the Facebook group. Each time the doors open to the course again, you will be able to join the live calls again for that round.
HOW LONG WILL I HAVE ACCESS TO THE COURSE MATERIALS?
You get LIFETIME access to the membership site! Each time the doors open to the course again, you will be able to join the live calls again for that round.
WHAT IF IT DOESN'T WORK FOR ME?
The course is designed to address the diet and lifestyle factors that can influence your fertility. If you follow all of the advice, you are likely to experience better overall health, balanced hormones, clearer skin, weight loss, less niggly pains and aches, and feel more supported by others around you. As many have experienced before you, a healthy pregnancy has been the result of these improvements.
WILL I GET 1 TO 1 ADVICE FROM SANDRA?
No, it is not possible for me to safely advise you on your specific situation without a full consultation unfortunately. You do, however, receive exclusive discounts on my services as part of your course benefits, in case you decide that you need my input.
WILL MY FACEBOOK FRIENDS BE ABLE TO SEE WHAT I POST IN THE GROUP?
No, not unless they are also a paying member of the course. The group is set to 'closed' so only the members of the group can see who is in it and the posts inside.
IS THIS FOR MEN OR WOMEN, OR BOTH?
I firmly believe that both partners should focus on their diet and lifestyle in preparation for pregnancy, EVEN IF one of you has a diagnosis affecting your fertility.
IS THIS SUITABLE FOR VEGETARIANS AND VEGANS?
I do cover suitable vegan protein and nutrient sources in the course and I do recommend that you eat mostly vegetables. However, the sad truth is that I don't believe that most people do well on a vegetarian or vegan diet (despite what some popular bloggers may tell you about vegan pregnancies).
DO YOU HAVE MORE QUESTIONS?
Please email me at: hello@sandragreenbank.co.uk
get instant access to fertility foundations™ now!
The doors are only open for a very limited time, make sure you don't miss out!